PATRICK BUCKLEY: INVENTOR & CO-FOUNDER OF DODOCASE

Patrick Buckley is the coauthor of The Hungry Scientist Handbook (HarperCollins, 2008), the cofounder of DODOcase, a serial entrepreneur and prolific innovator. He invented DODOcase with co-founder Craig Dalton, launching the product in April 2010. They launched in tandem with Apple's unveiling of their highly-anticipated iPad. DODOcase is a simple, protective iPad case and the marketplace loved it. Following on their success, DODOcase released a fold-up cardboard viewer that transforms any iOS or Android smartphone into a virtual reality (VR) viewer. Unfortunately, the company that licensed from them decided to not pay royalties and, instead, ended up filing two Post Grant Reviews (PGRs) and an Inter Partes Review (IPR) in an attempt to invalidate (revoke) the patents.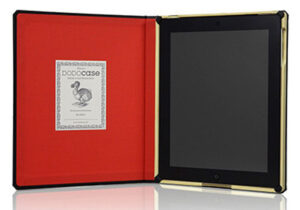 "There's this attachment people have to books that we were trying to tap into," Patrick Buckley said. "The iPad cases that other companies were creating were really utilitarian in nature." So, in 2010, DODOcase was born and skyrocketed across the marketplace. It is truly hard to believe, considering in January 2010 Patrick's company didn't even exist. Yet, since their strategic launch, coinciding with Apple's debut of the much anticipated iPad, DODOcase has generated over $1 million in revenue and today is on track to do over $5 million in sales. DODOcase, the brainchild of Patrick Buckley and Craig Dalton, set the market on fire with this inventive yet simple product that helps millions of iPad users around the world. The product is a simple handmade iPad case that protects but looks stylish.
The DODOcase was so successful the New York Times said, "This gives the iPad the look and feel of a luxury, hardcover notebook." Even former-president Barack Obama endorsed and used it on his PC tablet. All this marketplace attention, strong and savvy innovation along with the explosion of their product within the marketplace brought major attention from other companies wanting to jump on the bandwagon.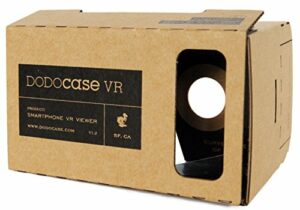 In 2014, the company released an entirely new product, a fold-up cardboard viewer that transforms any iOS or Android smartphone into a virtual reality (VR) viewer.
Two years later, in 2016, DODOcase and MerchSource executed a license agreement for three of DODOcase's patents. In late 2017, MerchSource decided it did not wish to honor the licensing agreement and pay royalties to DODOcase. Patrick and his company sued MerchSource in the Northern District of California to enforce their agreement and prevent infringement. Shortly after, MerchSource countered by filing two Post Grant Reviews (PGRs) and an Inter Partes Review (IPR) against the three patents covered in their agreement in an attempt to have the patents invalidated (revoked). DODOcase responded by amending its original Complaint to include MerchSource violating their agreement's forum selection and no challenge clauses.
The District Court issued a preliminary injunction and MerchSource immediately filed an appeal. In April 2019, the Federal Circuit panel affirmed the District Court's finding. MerchSource tried a couple other legal moves but, in the end, they complied with the injunction and requested termination of their PGR and IPR actions.
Thus, in this case, Patrick and DODOcase did walk away slightly successfully. Only slightly, because of the irreparable harm to DODOcase VR, the hefty financial cost to defend their patents during their battle with MerchSource and the ultimate sale of his patents due to the uncertainty.
Patrick says, "Though we eventually got the Federal Circuit to force MerchSource to withdraw these petitions in the 12th hour based on the venue clause of our contract, only weeks before the PTAB was going to issue their final decision, the expense (6 figures), time (~2 years), and uncertainty of the IPR process forced me to sell my patents to a law firm before we could prevail. MerchSource's war of attrition through the use of the PTAB still cost me my patents even though the patents are still valid."