Signed into law on September 16, 2011, the American Invents Act (AIA) created the Patent Trial and Appeal Board (PTAB) which is the worst event in U.S. patent history. The PTAB has invalidated (revoked) 84% of the 3,000+ patents they have reviewed, ruining the lives of countless inventors and shutting down numerous start-ups, in favor of Big Tech and multi-national corporations. Inventors will make their voices heard about the consequences of the AIA and the PTAB at the Decade of Stolen Dreams rallies.
September 16, 2021 – Inventor Rallies at Six Locations – Local Time
Alexandria, VA – Eastern Regional USPTO – 600 Dulany Street – 4:00 p.m.
Burlington, VT – Senator Patrick Leahy office – 199 Main Street – 4:00 p.m.
Dallas, TX – Texas Regional USPTO – 207 South Houston Street – 10:00 a.m.
Denver, CO – Rocky Mountain Regional USPTO – 1961 Stout Street – 4:00 p.m.
Detroit, MI – Midwest Regional USPTO – 300 River Place Drive – 4:00 p.m.
San Jose, CA – Silicon Valley USPTO – 26 South Fourth Street – 4:00 p.m.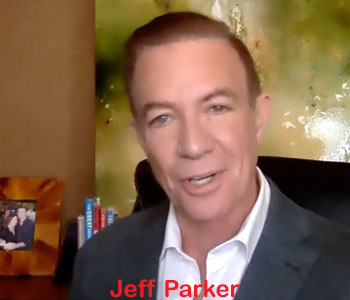 Jeff is a prolific Emmy award-winning inventor and innovator who has been involved in and with the patent system since the late 1970s and early 1980s. His company ParkerVision was originally formed to solve a major problem with the basic technology of wireless radio frequency signal generation and reception (RF transceivers), which were operating on the fundamental architecture that developed over a century ago. The innovations developed by ParkerVision are primarily responsible for the extremely small computer chips that allow wireless transceivers to operate at the lowest voltages possible, while using very little power. ParkerVision has now spent over a decade battling with infringers who have stolen and profited from his tech, including numerous well-known and highly respected brands, such as Hisense, TCL, Buffalo, Zyxel, Qualcomm, HTC, Intel, LG and Apple.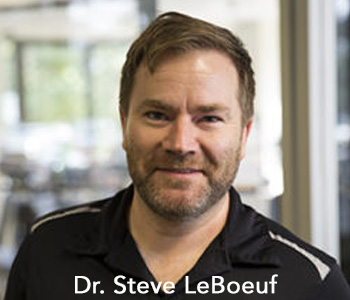 Steve is an innovator and founder of Valencell, a company known throughout the industry as a leader in the innovative science of wearable biometric devices that deliver enhanced health results. He has over 100 granted patents and over 100 patents pending – all in the field or wearable biomedical sensing. Valencell attempted to work with Apple to incorporate their patent protected biometric sensors into the Apple Watch, even providing a prototype. Apple moved forward with their Apple Watch, blatantly incorporating Steve's patented tech, freely infringing upon Valencell's patents on biometric sensors. Valencell sued Apple for patent infringement. Apple filed petitions with the Patent Trial and Appeal Board (PTAB). Long story short, the PTAB partially invalidated the "Methods" patent, concluding that 13 of its claims were unpatentable, yet trained patent examiners found no such evidence before granting Steve his patents.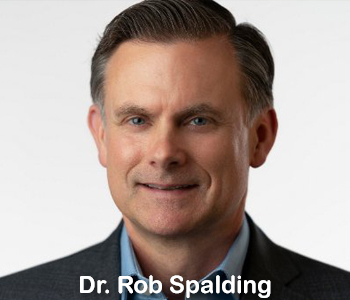 Rob is a retired Brig Gen in the USAF, author, inventor and a Senior Fellow at the Hudson Institute who holds a PhD in Economics and Mathematics. He is the former senior director of strategy at the National Security Council in the White House. Rob is the chief architect of the current National Security Strategy, and SEMPRE (Secure EMP Resistant Edge) is the continuation of the vision he created for building a secure 5G infrastructure. SEMPRE is the world's first military-grade, secure network and computing platform, built to withstand an EMP burst, and designed to protect not only critical infrastructure but also everyday users. As an Air Force colonel, Rob built a global communication system for the B-2 Bomber. His book, Stealth War, is an executive summary of the last six years of Rob's effort to combat the influence of the Chinese Communist Party (CCP) in America and around the world. His next, War Without Rules, will be released in April 2022.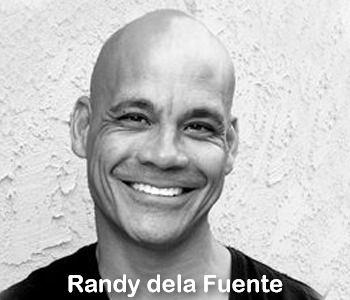 Randy was a high-volume photographer who faced the growing issue of managing tens of thousands of images per year. In 2010, he discovered Snapizzi, online software that offered a powerful solution for him and he became one of their first customers. Snapizzi launched in late 2009 and became an industry hot product. In 2011, Randy heard the company would be shutting down and negotiated a purchase agreement. In 2013, he quit taking photos and concentrated on Snapizzi, launching an improved, rebuilt platform for photographers, becoming the industry standard that was infringed. One company, PhotoLynx, signed a license agreement. However, another competitor, ImageQuix, claimed Snapizzi's patent was invalid as it was an "abstract idea." In Jan 2021, the Federal Circuit affirmed the District Court decision that the patent was invalid, even though there was nothing in the market before Snapizzi.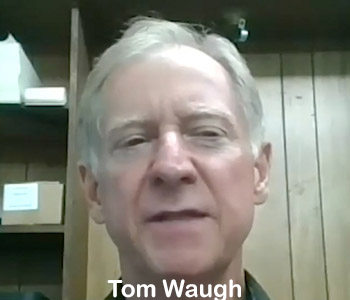 Tom is the inventor of Seamless Pole, a cost-saving, environmentally friendly alternative to wood utility poles. He had analyzed the age-old product wooden utility poles that had been in use for over a century across the globe. As they are made of wood, they are vulnerable to storms, high winds, decay, and rot, requiring repair or replacement every 20-30 years. After years of trial and error, many prototypes and numerous failed attempts, Tom created and patented a breakthrough design and technology to make "centrifugally cast tapered ductile iron utility poles." These were state-of-the-art and durable, ensuring a life of 75-100 years. He was negotiating an agreement with a utility company when the company decided to invalidate his patent, succeeded, and have sold hundreds millions of dollars worth of Tom's invention as if he never existed.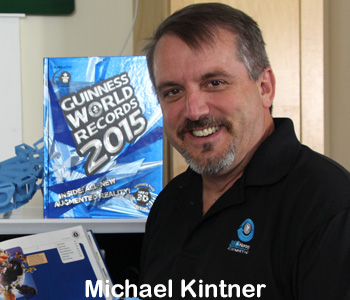 Mike is the owner and inventor of 360Heros (now 360RIZE). In college, his love of computers and electronics led him to build his own TRS 80 computer from scratch, even writing the software. However, cameras became his passion. Before anyone thought of the drone, Mike was among the first to use helium blimps with a camera attached to shoot aerial photography. A request from law enforcement agencies led him to develop the 360-degree camera and this defined his inventing career. Mike created 360Heros, a device that held six GoPro cameras and created a panoramic view. A first-of-its-kind, it was this camera device that ended up on the top of Mount Everest, which earned him his spot on the Guinness Book of World Records. GoPro then challenged Mike's patents and dragged him through the Patent Trial and Appeal Board process. They failed. But, they have continued litigation for more than six years, destroying his business and his desire to create another product.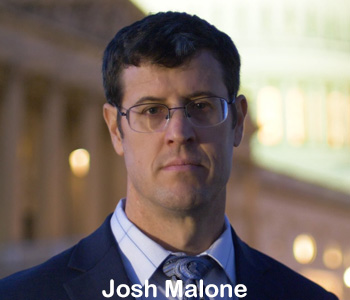 Josh quit his corporate job in 2006 to take his shot at the Inventor's Dream. Eight years later, savings depleted and kids college unfunded, he took one last swing before trudging back to the corporate world. He hit a home-run with Bunch O Balloons. His solution to the 63 year old problem of filling and sealing water balloons instantly became the number one selling summer toy. His invention was stolen by a notorious serial infringer who convinced the USPTO to revoke his patent under a controversial procedure of the 2011 America Invents Act. A brutal and costly legal battle combined with an anti-corruption crusade ultimately resulted in a $31M award and restoration of his patent rights. He is now a full time volunteer with the inventor advocacy organization US Inventor.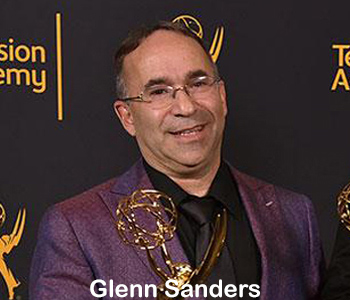 Glenn is an inventor and the founder of Zaxcom, Inc. The firm designs and manufactures award-winning audio/video equipment for the broadcast industry. He developed the first Time Base Control (TBC) System primarily for video editing, which won the Emmy for outstanding achievement in Engineering Development in 1989-90. In 2005, Zaxcom released a device to record and wirelessly transmit audio simultaneously, which was widely praised by the industry. Both the Motion Picture Academy and the Television Academy recognized Sanders and Zaxcom for solving the decades-old "lost audio" problem that had hindered the post-production process. A larger corporation, Lectrosonics, stole the technology for their own financial benefit.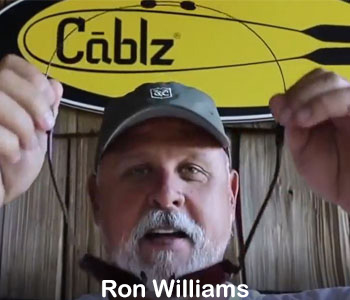 Ron is an inventor and co-owner of Cablz, the company that manufactures the market changing eyewear retainer of the same name. Ron created Cablz out of necessity. One day while driving he turned his head to check traffic and his fabric eyewear retainer snagged, knocking his sunglasses across his face, and was nearly in an accident. Originally fashioned with electrical tape, steel cable and rubber attachments, he perfected the design when he created a unique ball bearing interface. Cablz took off. At a trade show, Ron found a large company selling a knock-off. When he tried to stop them, the Patent Trial and Appeal Board (PTAB) was used to invalidate his patent. Other infringers threatened that if he tries to stop them, they will not only invalidate his remaining patents, but also sue for their loss of income, from selling his invention. As it stands, Ron lost his main patent and any company is able to freely and openly copy his disruptive and innovative design and sell it like it was their own idea.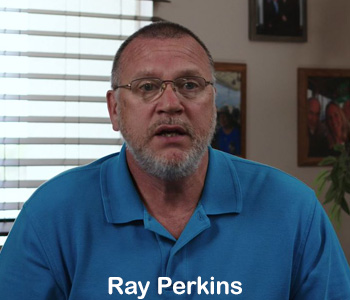 Ray is an inventor and founder of Eco World Group LLC, and co-founder of Eco Agro Resources. He and his Eco Agro team discovered and developed a previously unknown slow-release compound for urea-based fertilizers that reduces pollution by 30 percent, and effectively cures Red Tides and algae blooms. Almost immediately out of the gate Ray's patented process was a major success and had no rivals in its effective performance. Patents owned by Eco Agro were attacked first by Koch Industries in regular court, then by Solvay at the Patent Trial and Appeal Board and his inventions were then invalidated. Over the past couple of years Ray and his firm have been dragged down by the ludicrous petition process as several other companies, seven at last count, have been generating large profits by infringing on Ray's once validated, now invalidated, patent technologies.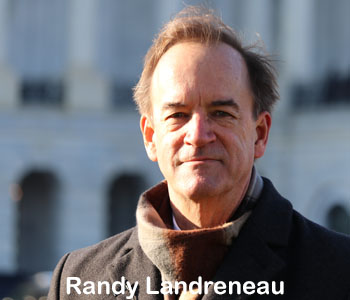 Randy is an inventor with three patents. He is a former President and current Board Member of the Tampa Bay Inventors Council, and President of Complete Product Development, a firm that does CAD design, prototyping, and short runs. Randy started fighting for inventors when the America Invents Act was moving toward passage in 2011. That battle was lost, but when the Innovation Act passed the House in 2013, he teamed up with Paul Morinville in a door-to-door effort in the US House and Senate which helped stop its eventual passage. He is now using his association with inventors across America to enable a grass-roots effort to restore the rights of inventors in America.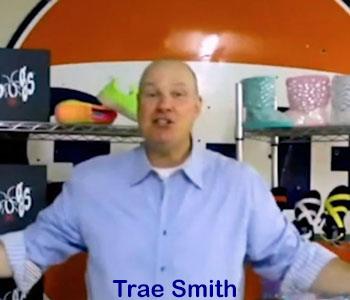 Trae is the inventor of the patented internally illuminated Firebugs shoe line, the first real creative innovation in lighted shoes in three decades. The Firebug line of shoes was immediately successful, with several major shoe companies licensing right after the first press release. Unfortunately, a Berkshire Hathaway-owned company and competitor stole the idea and technology. Trae sued for patent infringement, and the infringer did what is expected in the current environment – it asked the PTAB (Patent Trial and Appeal Board) to invalidate the patent through an IPR (Inter Partes Review). The result was also typical. The PTAB found the invention obvious and therefore unpatentable. This was after reviewing the same prior inventions that the Patent Examiner had reviewed when finding the invention non-obvious and patentable. Anyone who compares the shoes side by side can immediately tell the remarkable difference and how the Firebugs line is singular and exceptional.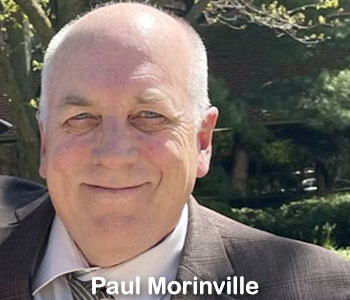 Paul is a Veteran and an inventor of multiple software-related patents and pending applications, with nine issued and 30 pendings. He is the founder and CEO of OrgStructure, LLC, and founder of US Inventor, an organization that advocates strong patent protection for inventors and startups. Paul's aspirations of reaching the Inventor's Dream were cut short by the hand of the America Invents Act of 2011 (AIA) and establishment of the Patent Trial and Appeal Board (PTAB). Since October of 2013, he has been advocating for Inventor Rights' and changes to the United States Patent System to protect inventors, as stated in our U.S. Constitution. In his spare time he is a contributing author to several industry publications.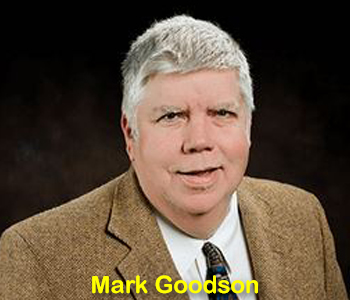 Mark holds an Electrical Engineering degree from Texas A&M University. He is an entrepreneur, consultant, and lecturer, with over four decades experience in electrical and mechanical engineering, and an inventor holding more than two dozen patents. He is a Licensed Professional Engineer in 14 different states. His firm, Goodson Engineering, founded in 1984, is a leading provider of, and a recognized leader in, forensic engineering and fire investigation services. During the time Mark was serving as a Secretary of Commerce appointee to the USPTO Public Patent Advisory Committee (PPAC), 2014-2020, two of his heavy electrical patents were challenged and successfully invalidated by Titeflex Corp at the Patent Trial and Appeal Board, even though none of the three administrative tribunal "judges" had any electrical engineering background or experience. Lacking technical expertise, the PTAB continuously cancels the work of highly trained and specialized Patent Examiners by incorrectly invalidating patents previously issued.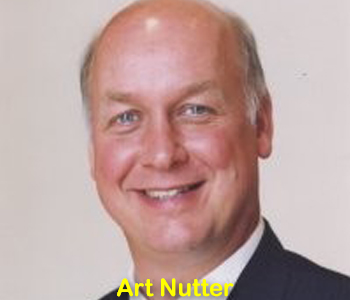 Art is a Patent Licensing Expert and the Founder, Chairman and CEO of PatentBooks Inc. and TAEUS Corporation (Take Apart Everything Under the Sun). TAEUS was born in his garage in 1992 with frequent flyer miles, a laptop computer, and a laser printer and was the first engineering company exclusively dedicated to intellectual property. As Art describes it, "The whole business of TAEUS is providing information to people to allow them to do efficient patent transactions," accomplished through the TAEUSworks™ business method for evaluating patents for licensing purposes. Art's model has become known as "The Gold Standard for Patent Evaluation." His other firm, PatentBooks, is a "one stop shop" for patent users to facilitate cost-effective patent licenses between owners and users by aggregating patents relevant to a product. His companies provide services to inventors, companies, and governments worldwide.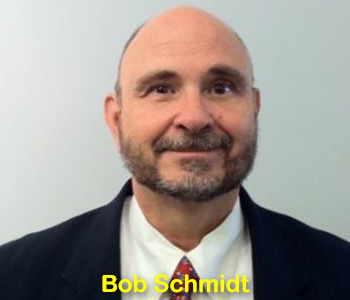 Bob is a serial entrepreneur, inventor, professional engineer, attorney, and patent attorney. He holds 30 U.S. patents in sleep diagnosis, physiological recording devices, electrodes, flight control, radio design, electrophysiology, pressure sore prevention, chemical defense, and Braille displays. He has been a driving force in revolutionizing the wireless technologies that have inspired medical device growth in our industry, and led the team that developed the world's first digital wireless EEG (electroencephalography) machine, the non-invasive method of monitoring the brain's electrical signals. Bob has been repeatedly honored for his innovations through awards in biotechnology and entrepreneurial endeavors and is one of the few people who have taken two companies onto the Inc 500 list. He serves as Co-Chair of the Small Business Technology Council Board that advocates solely for small business technology firms and the communities they serve.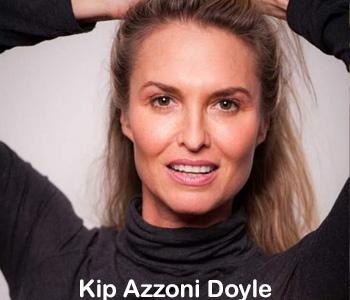 Kip is a renaissance woman. Aside from being a mother, she is a writer, inventor, adventurer, entrepreneur, gearHead, screenwriter, freelance journalist, content creator, humanitarian and mission-driven for veteran causes. She holds a Masters Degree in Screen Writing from the Tisch/Gallatin Division at NYU and has a range of feature films and TV properties in play. Since her creation was launched she is constantly battling with infringers over her innovative CardShark and has encountered something no inventor, nor anyone else, should have to endure. In fact, her experience as an "indie" inventor and her run-ins with the post-AIA patent system compelled Kip to write Blood in the Water: America's Assault on Innovation, forthcoming this fall, which explores her own experience, that of other "indies," and the recent history that has blown the U.S. patent system so wildly off the rails, and which she hopes will both inform and rally readers to demand the legislative changes that the patent system so desperately needs.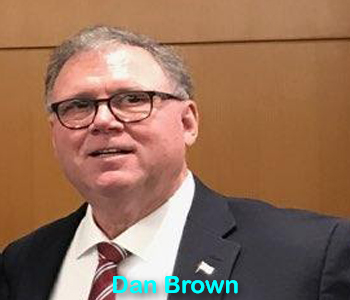 Dan is a successful consultant, college professor, entrepreneur and an inventor who holds 40+ Patents and has won 11 International Design Awards. Quite distinctly and most notably, every Space Shuttle that has launched used one of Dan's inventions. During the 1990's, he operated his own product design and development consultancy and the following decade he pioneered an innovative and award-winning product, The Bionic Wrench™, for his startup, Loggerhead Tools. Later, Sears and Apex infringed Dan's patent and his firm filed suit. After five long years of intense and expensive litigation, a Chicago jury found that Sears and Apex had willfully infringed all of the asserted claims of LoggerHead's patents and that each of those claims is valid. More recently, Dan and his son co-designed an inexpensive and award-winning "face shield for the masses," for InstaShield USA, a company that Dan Jr. founded and manages.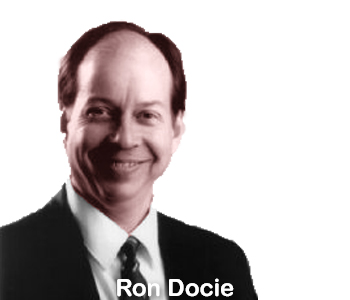 Ron is an inventor, author, entrepreneur, consultant, mentor and three-term past president of Ohio Inventor's Association. At the age of 20 he conceived of the life-saving blindspot mirror, which he created, developed and brought to market quite successfully. His product has been sold worldwide and licensed to some of the largest companies around, including General Motors. While working on his own product, he also began handling marketing for other invention-based businesses. His highly acclaimed book, The Inventor's Bible, 2015 edition, covers new patent laws and the America Invents Act. He has been a speaker and workshop leader at the USPTO's Conference for Independent Inventors, testified in Congress on patent reform, and has taught continuing legal education classes to patent attorneys. Ron has been aggressively involved with championing the rights of independent inventors.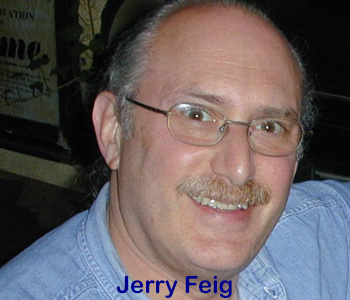 Jerry is a University of Michigan – Dearborn business school graduate with both corporate and small business experience. He is an entrepreneur, manufacturer, conservationist, designer and inventor. He owned and operated a custom framing business that was widely considered the go-to place in the Greater Detroit metropolitan area for upholding the finest standards of conservation quality picture framing. When Jerry was first introduced to anoxic micro climate enclosures, those with an absence or deficiency of oxygen, he immediately saw the potential benefits of such a preservation method. This led to the development of the minoxy® micro-climate framing system which, after much trial and error on his part, was launched. He utilizes the modern micro-climate enclosure technology system in his products for both collectors and conservators. Jerry is the Treasurer-elect of the Inventors Association of Metropolitan Detroit board.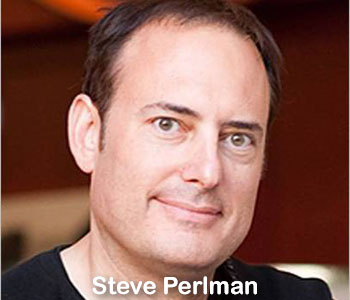 Steve holds over 240 US patents, as well as hundreds of foreign. He has over three decades of technology development experience, 25 years of start-up experience, and has been an Apple Principal Scientist and Microsoft Division President. He is perhaps best known for the creation and development of QuickTime® (Apple's media program), WebTV® (one of the first pieces of tech that connected TVs to the internet) and Mova® Contour™ facial capture technologies. His Mova® Contour™ patents, trademarks and copyrights are owned by Rearden LLC, a company he founded and serves as CEO. Steve has been involved in legal battles to protect his inventions and marks for years, including an infringement suit against The Walt Disney Company for unauthorized use of his Mova® Contour™ tech in several blockbuster movies.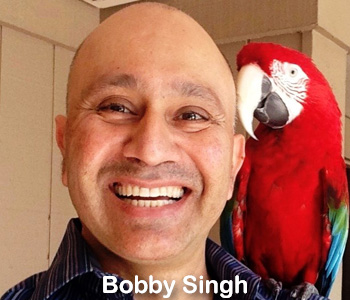 Bobby earned his BE Engineering at the Delhi Institute of Technology and his MS Computer Engineering at USC, and holds 15 patents. He has over 20 years of operational and product management experience, for companies like Cisco Systems, Intel, Qualcomm, Acxiom, and Cinarra. Bobby is the Founder and CEO of CellSpin Soft, a tech company that offers user-friendly mobile applications needed in our fast-paced age of information. His firm created an app for quick and painless photo, video, audio and text uploads. It truly was the next best thing for uploading. And, since the Patent Trial and Appeal Board arrived, his was the next best patent to be challenged by multi-billion-dollar corporations that would rather invalidate a patent than pay a licensing fee. He has one patent that is being attacked by five firms in three separate challenges to ensure his patent is invalidated. He is a fighter. However, defending his patent through litigation now seems to be Bobby's full-time job.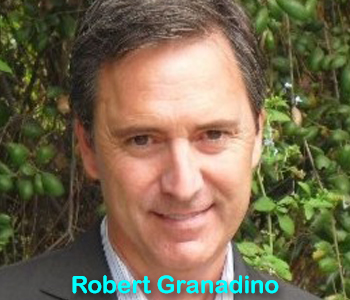 Robert is an accomplished inventor, entrepreneur, coach, mentor, consultant, and manager, among many other talents. His revolutionary ergonomic keyboard design, licensed by Microsoft, Logitech, Belkin and other major brand manufacturers, was named in the Top 100 PC Tech Innovations of All Time by MaximumPC Magazine in 2007, as well as being listed in the Top 10% of U.S. patents according to a 2012 Columbia University study. The extent of his knowledge and expertise in technology includes: cybersecurity; software; network; IoT (Internet of Things); consumer tech; mobile, wireless; AI (artificial intelligence); patents; smart buildings; and, bioinformatics. Robert was the mastermind behind the EarthLink Broadband launch in 2001, a founding executive of Boingo Wireless and a former VP at Toshiba. He is President of MonitorTSN, LLC, and serves as a Senior Advisor to US Inventor, Inc.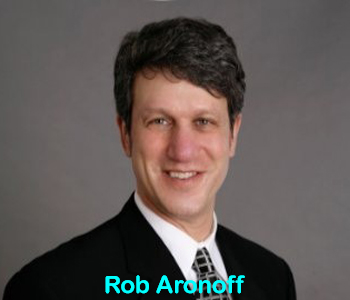 Rob is the Managing Director of Pluritas LLC, a leading boutique advisory firm that specializes in patent and brand transactions. Founded nearly two decades ago, Pluritas works with fortune 50 companies, venture capital firms, law firms, small companies, and individual inventors to help them optimize their IP buy-side or sell-side strategies. Pluritas has been involved in scores of high value patent transactions and have worked in a very broad range of technologies, including: computing and consumer electronics, multimedia, storage, IoT (Internet of Things), automotive, medical and financial services, clean energy, and more. Rob served as Executive Director of the International IP Commercialization Council – USA Society, and worked to educate Congress on the importance of having coherent and rational IP policy to support US innovation and entrepreneurs.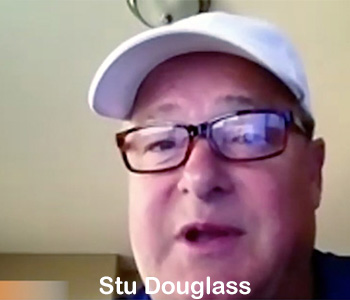 Stu Douglass is an inventor and the founder of Roller Clutch Tools LLC. He invented a revolutionary new tool that markedly improved and replaced the traditional ratchet wrench. The roller clutch doesn't use gears, it uses rollers, which are stronger, more efficient and safer. If you've ever used a ratchet in a tight space, you know the frustration of not having enough room for the gears to engage. The roller clutch solves this problem. Stu licensed the roller clutch to Snap On Tools, and sales were rising. Lowe's became interested and approached Stu about an agreement and at the 11th hour had changed the terms of the agreement. Eventually, two petitions were ultimately filed with the Patent Trial and Appeal Board in an effort to invalidate (revoke) his patents, forcing Stu and Roller Clutch to accept less of a financial settlement or risk his patents being invalidated.
U.S. Constitution – Article I, Section 8 Powers of Congress – Clause 8
To promote the Progress of Science and useful Arts, by securing for limited Times
to Authors and Inventors the exclusive Right to their respective Writings and Discoveries.
The Reason for A Decade of Stolen Dreams Inventor Rallies
Trailer for the award-winning Invalidated: The Shredding of the US Patent System