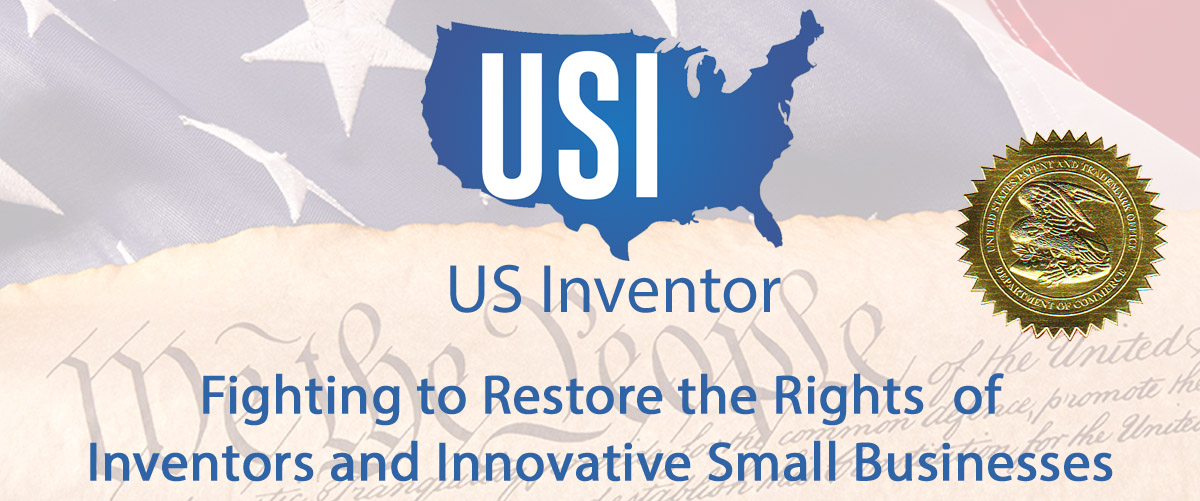 While You Weren't Looking, 
Big Tech Destroyed Your Rights:
Randy Landreneau, President
Meet Real Inventors and Hear About
Their Experiences at the "Patent Death Squad"

at
our Inventors page
Click any image above to read and hear their story.
The Inventor Rights Resolution
Join Our Voice — Help Us Enact Legislation to Restore the Rights of Inventors.
The time has come to restore patent protection for inventors and mitigate a generation of laws, regulations, and court decisions that have discouraged innovation by failing to secure to inventors the exclusive right to their discoveries.
Inventors vs Infringers
Next Live Webcast
Coming Soon
View Our Most Recent Webcast Below
Introduction to the Inventor Rights Act of 2019
US Inventor is pleased to support the introduction of the bipartisan Inventor Rights Act, H. R. 5478 by Representatives Danny K. Davis (D-IL) and Paul A. Gosar, D.D.S. (R-AZ). The Inventor Rights Act takes critical steps in strengthening US patent rights, bringing justice for inventors, and promoting innovation, the very lifeblood of the American economy.
Enter Keywords Into Search Box Below To Identify Specific Articles Of Interest e.g. PTAB, Patent, etc.
From Patent Security to Anti-Patent with the America [...]
DONATE TODAY & HELP PROTECT PATENTS