PAUL HAYES: INVENTOR – ELECTRICAL POWER METERING SYSTEM
Paul Hayes is a retired software engineer and an inventor. He had created a way for electric power meters to operate as Internet gateway routers, utilizing only the regular power transmission lines. In 2002, this was a big step in the coming Internet of Things (IoT), the network of physical objects that are embedded with sensors, software, and the other tech needed to connect and exchange data. Due to limited funds and not enough time, Paul chose not to license his invention until he retired in 2013. He soon found that he was being infringed by a large corporation. He attempted to stop the infringer, and, like many other inventors, ended up with the infringer using the Patent Trial and Appeal Board (PTAB) against him. As Paul has said, "In my opinion, the key broken piece in the system is the way the AIA [America Invents Act] removed the probability of a jury trial from the patent holder by creating a post-grant system that allows for abuse and delay of other proceedings."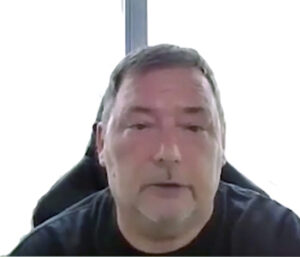 Paul Hayes is a retired software engineer and an inventor who, back in 2000, had the idea to somehow create a manner for electric power meters to operate as gateway routers for the Internet, utilizing only the regular power transmission lines. He achieved his goal in 2002. When one considers the actual technology available at that time, this was a big step in the coming Internet of Things (IoT), the network of physical objects that are embedded with sensors, software, and the other tech needed to connect and exchange data. A patent, which he named "Electrical Power Metering System," was issued by the U.S. Patent and Trademark office (USPTO) in 2006 for his innovation.
Due to limited funds and a lack of time, Paul basically left his patent on the shelf and it was not until 2013, after retirement, that he decided to actively pursue licensing agreements. In early fall 2014, Paul partnered with a Non-Practicing Entity (NPE). For this, he received an up-front payment with an agreement to share any 'back-end' licensing revenue with the NPE.
Unfortunately, attempts at licensing were falling short. However, in 2016, the NPE asserted against Duke Energy in Delaware, believing that the energy giant was infringing on Paul's patent with their new smart meters, especially meters that utilized Itron's OpenWay Riva tech.
Duke had moved to have the action dismissed because it was an "abstract idea." The presiding judge denied that motion. That was when Itron stepped in and petitioned to the Patent Trial and Appeal Board (PTAB) and the case in Delaware, where there would have been a jury trial, was stayed.
According to Paul, "Itron petitioned and challenged a handful of claims from the independent claim that I was asserting and they ended up getting them all invalidated [revoked] based on obviousness."
His patent was killed based on obviousness, which is a highly technical decision, not a legal one.
The problem with the PTAB Administrative Patent Judges (APJs) claiming obviousnsess is that APJs are not trained or experienced patent examiners. Most have very little to no technical knowledge and are, for the most part, attorneys from big law firms. As Paul puts it, "You have to understand the state of the art. And you have to imagine what a person of ordinary skill in the art would think, and then decide if you have that inventive step that goes beyond that."
APJs are not capable of correctly making this determination.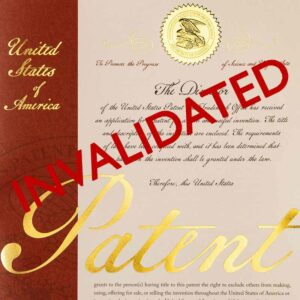 Paul added, "They play a lot of word games in their final written decision, but if they believe it themselves, then they must be technically incompetent. That's my conclusion." One huge reason he can state this is that the prior art the PTAB considered when invalidating his patent doesn't even use IP (Internet protocol) over a power line. The language in Paul's patent states: the transmission in IP format over an external power line network. The prior art utilizes DDTOT or developed data, transmission overlay technology, whatever that is.
Not yet ready to call it a day, Paul teamed with an investor and appealed to the Federal Circuit in 2018. The next year, the Federal Circuit did a Rule 36, meaning they issued a judgment without an opinion. They provided absolutely no information on why they agreed with the PTAB.
"I'm a strong believer in the seventh amendment, which gives us the right to a jury trial," Paul says. One of the strongest arguments that this should be the case is that patent rights are guaranteed in our U.S. Constitution, Article I, § 8, Clause 8: "To promote the Progress of Science and useful Arts, by securing for limited Times to Authors and Inventors the exclusive Right to their respective Writings and Discoveries."
Inventors and small business innovators have not really had secure patent rights since the passage of the America Invents Act of 2011 (AIA) and the creation of the PTAB.
Why? Because the PTAB – the "Patent Killers" – have invalidated 84% of the 3,000 patents they have reviewed.
That essentially means that lawyers (with virtually zero tech and prior art experience) are stating, with their invalidations, that 84% of the decisions made by the highly trained and specialized USPTO Patent Examiners are incorrect.
There is something very wrong with that picture.