JI SHEN:

INVENTOR & FOUNDER OF PATHWAY INNOVATIONS
Ji Shen is an inventor and the founder and CEO of Pathway Innovations and Technologies, a leader in educational technology.
Their market-changing HoverCam
Their market-changing HoverCam audio/visual tech products allow educators to utilize and present engaging and interactive multi-media content in a classroom setting and environment. His award-winning innovations have been used in hundreds of thousands of classrooms across the United States.
Unfortunately, due to the our country's current broken patent system, which has basically been destroyed since the passage of the America Invents Act of 2011 (AIA), Ji's technology has been infringed, i.e., stolen, by both domestic and foreign enterprises.
is an educational technology inventor and the founder and CEO of San Diego-based Pathway Innovations and Technologies. A U.S. Citizen, while he was growing up in China, he had the idea of becoming a teacher to help bring educational methods and techniques, which he felt were archaic, into the modern age.
Ji took a keen interest in all things related to the Internet and multimedia and, eventually, directed that passion into the field of education. His idea back then was, "The time has come to transform every classroom with modern technologies into a digital and interactive environment."
His own pathway to success was, indeed, immersed in the digital world. In 1996, he co-founded a tech start-up, Aegisoft, and created innovative technology in the field of Digital Rights Management, later acquired by RealNetworks (RealPlayer software).
A decade later
he was immersed in creating a Learning Management System called iClassmate Learning Systems, with a vision of streamlining several administrative and educational parts of the teaching process through digitization.
One roadblock Ji and his team found they had to overcome was the volume of paperwork that would need to be scanned to reach the digital framework desired. There was simply no way a teacher would spend countless hours scanning results of homework, tests, essays, etc., in order to have all the student information required for their individual digital portfolios.
It was then he came up with the idea of the HoverCam.
of his invention began in 2008, with the first prototype created a year later. The HoverCam was launched in January 2010 at the then- Consumer Electronic Show (CES) and the same year to the educational community at the Computer-Using Educators (CUE) Conference. The uniqueness caught the attention of Geekazine and other tech publications.
There were other inventions and patents along the way, but his quantum leap came with U.S. patent 8,508,751 ("the '751 patent"), filed April 4, 2012, and issued August 13, 2013. The title of the patent is: Capturing real-time video with zooming capability and scanning high resolution still images of documents using the same apparatus.
As Ji explains it, "The HoverCam is an all-in-one document imaging device/document camera, integrating video presentation, scanning, distance learning, and video recording into a highly compact, lightweight, and easy to use form factor. It's amazing price performance ratio is unprecedented in the document camera market."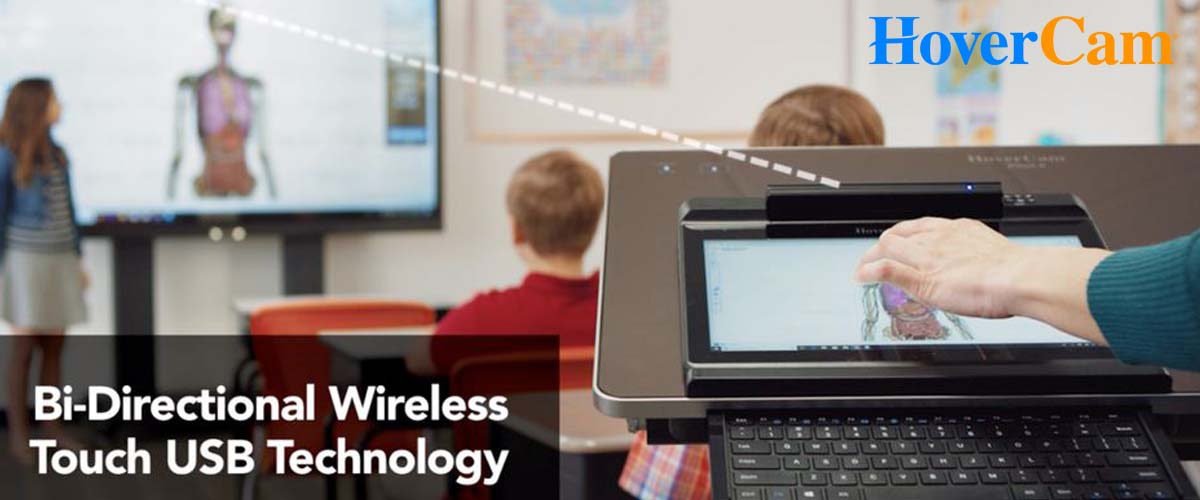 Following the success of HoverCam, with hundreds of thousands of classrooms using their devices throughout America alone, Pathway found infringers, both domestically and abroad, had been hard at work stealing their invention.
As typically happens, infringers run to the Patent Trial and Appeal Board (PTAB) to file an Inter Partes Review (IPR) in an attempt to invalidate (revoke) the original inventor's patent claims so they won't have to pay a licensing fee.
Those intimately familiar with the PTAB process know that independent inventors and small business innovators face an administrative tribunal that has, since its inception through the passage of the America Invents Act of 2011 (AIA), invalidated 84% of the patents they have reviewed. The PTAB has genuinely earned their nickname, "the Patent Death Squad."
Unless there are changes made to the U.S. patent system, large multinational conglomerates and Big Tech will continue to utilize the ambiguities and loopholes found in AIA to inexpensively acquire technology they were not able to create in their own richly-funded research and development labs from those who are truly creative and innovative.
As Ji says, "A patent can be challenged and invalidated with very little cost. That gives the infringer incentive to copy and steal instead of coming up with something of their own."
"I believe patent rights are good. Inventor's rights should be protected," he adds.