White Paper: Crisis in American Innovation
US Inventor Rally – August 11, 2017 at USPTO in Alexandria, VA
The United States Patent System is in critical condition. The last decade of court decisions, legislation, and management have left inventors without any real protection for their inventions. Many inventors are being denied patents, others are having their granted patents invalidated by the PTAB, and still others are caught in never-ending multi-million dollar legal battles against giant corporate infringers. We have been led to believe that if we followed the law and earned a patent signed and sealed by the Director of the USPTO that we would hold the exclusive rights to our inventions. But patents no longer work to stop infringers like they used to.
US Inventor urges inventors, practitioners, and examiners to gather at USPTO headquarters on August 11, 2017 for a rally to cure the Patent System. Our careers and the future of American innovation depend on us! Book that overdue trip with the family to our nation's nearby capitol and engage in the first amendment right to "petition the Government for a redress of grievances". The event will include 1) an invention conference hosted by the USPTO, 2) the first annual A1:8 Examiner awards, and 3) a peaceful protest of the the PTAB (the administrative tribunal destroying issued patents at rates above 90%).
Join these inventors in this attempt to resuscitate our dying patent system:
Roman Chistyakov, Inventor of the Zond/Zpulser Plasma Deposition (i-PVD) Technology
Josh Malone, Inventor of Bunch O Balloons
Paul Morinville, Founder of US Inventor
Scott Moskowitz, American inventor and entrepreneur
Adrian Pelkus, Serial Inventor & Entrepreneur
Ron Williams, Inventor of Cablz eyewear retainer
Register for the Invention Conference
The USPTO is hosting an Invention Conference August 11-12. We encourage inventors to take advantage of this free event.
Nominations for the A1:8 Examiner Awards
US Inventor will present the first annual A1:8 Examiner Awards. Examiners will be honored for their contributions to "securing to inventors the exclusive right to their discoveries" according to Article 1, Section 8 of the United States Constitution. Award categories will include:
Best rejections
Best interviews
Best amendments
Best prior art search
Best notice of allowance
Best all around examination
Patent owners/applicants are encouraged to submit nominations here.
Invalidate the PTAB
The PTAB is a cancer afflicting the U.S. Patent System.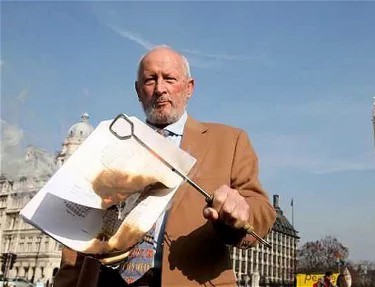 Rather than defending patents that protect American inventions, the PTAB is destroying over 90% of issued patents in post grant trials.  Join US Inventor in a peaceful protest on August 11 between 11:00 AM and 1:00 PM in front of the Madison Building at the USPTO in Alexandria, VA.
Accommodations
Holiday Inn Alexandria-Carlyle is offering a special rate of $109/night. Mention the group US Inventor when making your reservation. Several other hotels are also accessible to to the USPTO.
Registration
Please let us know if you plan to attend by completing the form below, or by emailing paul@usinventor.org.
"Registration" for this event has closed.