Paul Morinville – Veteran, Inventor
and Founder of US Inventor
Paul Morinville is a Veteran and an inventor of multiple software-related patents and pending applications, with nine issued and 30 pendings. He is the founder and CEO of OrgStructure, LLC, and founder of US Inventor, an organization that advocates strong patent protection for inventors and startups. In his spare time he is a contributing author to several industry publications.
Paul's aspirations of reaching the Inventor's Dream were cut short by the hand of the America Invents Act of 2011 (AIA) and establishment of the Patent Trial and Appeal Board (PTAB). Since October of 2013, he has been advocating for Inventor Rights' and changes to the United States Patent System to protect inventors, as stated in our U.S. Constitution.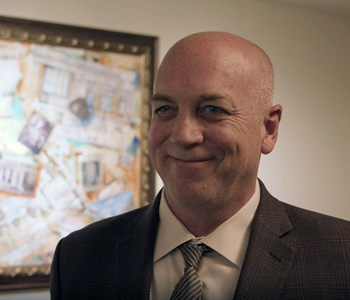 His first invention was in 1999 during employment at Dell. Part of Paul's responsibilities included onboarding hires, such as providing access to Dell's systems. Dell was hiring around 975 people a week in the summer of 1999. During this constant state of onboarding, each new hire, transfer, or promotion, required their access rights to be changed. It was during this unprecedented growth at Dell, that Paul realized the manual systems in use that the time needed to become automated, thus inspiring Paul's initial innovation.
As Dell was a hardware and not a software company, they urged Paul to work with a startup company outside of Dell, called Dell Ventures. He left Dell on April 3, 2003, with the support of Dell Ventures, but eleven days later the dot-com bubble collapsed, forcing Dell to freeze their financial backing of Dell Ventures. This left Paul without funding and a job.
Without any backing, but now in pursuit of the Inventor's dream, Paul searched for different sources of funding through other venture capitalists. Each one provided him additional insight to even more flaws in existing enterprise middleware, thus inspiring him to fix those defects through inventions.
Fortunately, those trips to the venture capitalists paid off, and Paul found the funding he required. However, before it could go through, he needed to get his inventions finalized with patents.
It took seven years for his first patent to go through. During that time the market adapted his patents, making it a three billion dollar industry, growing at an astounding 40% per year, with Big Tech multinationals owning the industry. Around the same time, the Supreme Court decided – in eBay vs. MercExchange – to eliminate injunctive relief by posing a public interest test that could only be overcome if you had a product on the market that was capable of the same public reach as the Big Tech multinationals.
The same venture capitalist that once promised funding knew there was no way to compete with Big Tech due to the court's decision. They advised Paul to find a lawyer.
In 2011, Paul sold his patents to an investor and took the proceeds to build a product company based on his other inventions. Working with Purdue Technology Center in Merrillville, Indiana, he began to contact people to work with his company.
Unfortunately, it didn't take long for disaster to strike again.
In 2013, investors told Paul that his patents were no longer of any use due to the PTAB, which instituted over 80% of the petitions it received. As well, the PTAB, aka The Patent Death Squad, was invalidating at a similar, high rate. Combined, the AIA and PTAB posed too great of a risk for investors to provide capital.
As Paul has said, the PTAB kill rate "turned my patents into junk assets."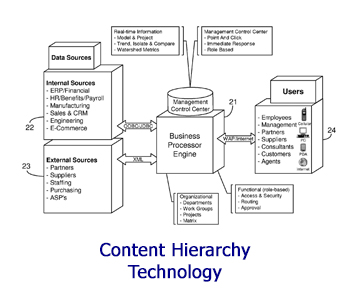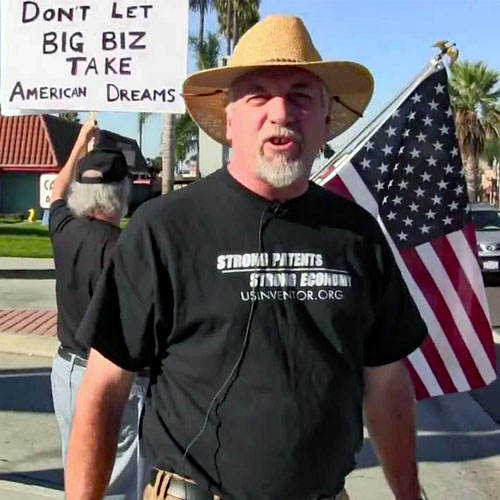 This Veteran had experienced enough. He hopped in his truck and drove from Indiana to our nation's capital to fight the government head-on for our constitutional rights.
Paul understood that the AIA and PTAB combination had caused severe and irreparable damage to not only his company, but to America, as a whole. Lamentably, in late 2013, the Innovation Act of the 113th Congress (H.R. 3309) was going to make matters substantially worse.
After arriving in Washington D.C., Paul quickly discovered the only way he would be seen, is to create an entity that members of Congress would listen to, a lobbying firm. US inventor was born. Paul has said, "How good you are is not important – what's only important is that you show up and do it."
US Inventor was established to put a stop to the Innovation Act. Once accomplishing that seemingly formidable task, Paul realized there was further destruction of our once mighty Patent system that needed to be fixed – and prevented.
The goal of US inventor is to push through legislation and administrative changes to protect independent inventors and small business innovators. His advocacy group has exposed more issues in our patent system than Paul ever expected or imagined.
The system – particularly since the PTAB was created – affected not only him, but nearly every small inventor in America. Corruption is systemized, controlled by outside funding sources, primarily from Big Tech.
The current system makes it virtually impossible for startup companies and small businesses to succeed on their own and operates off the money from Big Tech.
"The patent system fueled the greatest economic expansion in the history of man," Paul states, "propelling America to lead the world in every technology revolution from potash processing to smartphones."
However, that once mighty structure has been destroyed, largely due to the AIA and the PTAB.
US Inventor, Paul Morinville's brainchild, is here to change that.