Why Inventors Protest Congressman Issa
US Inventor's Paul Morinville, along with other passionate inventors, took to the streets this weekend to protest Congressman Darrell Issa and his views on Intellectual Property policy.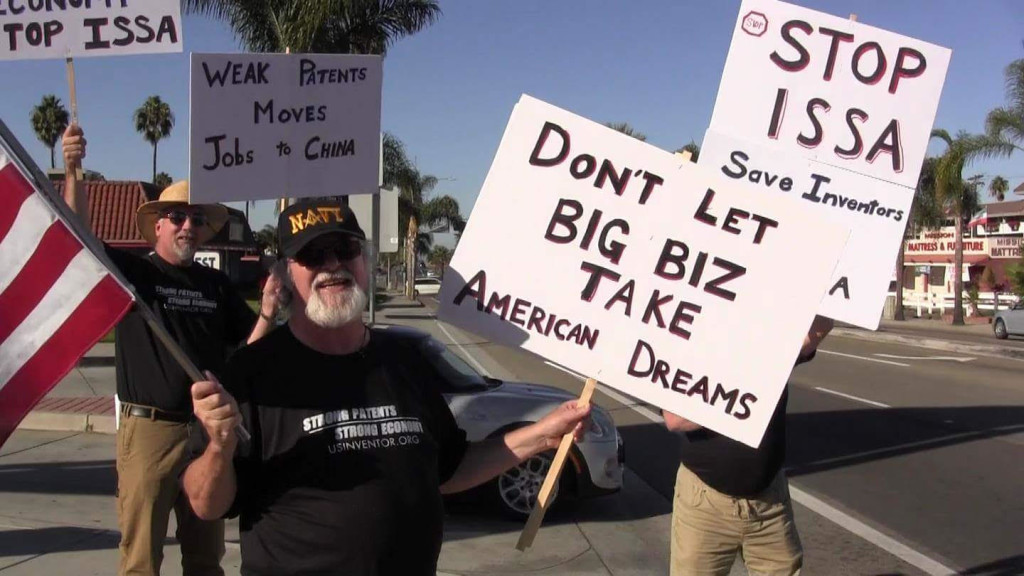 Paul writes: "Issa bullied through the America Invents Act to ingratiate his friends and contributors at the CTA.   While Issa is weakening our patent system, China, Europe and other countries are strengthening theirs. It is today better to patent in China than it is to patent here. If Issa is allowed to continue, we will not only be buying goods manufactured in China, but they will be invented there as well."
To read the rest of Paul's article click here.