MEDIA COVERAGE
Media and news coverage concerning: (i) issues that impact inventors, and (ii) how US Inventor is working behind the scenes to help protect inventor rights.
Recent coverage includes new legislation, the Decade of Stolen Dreams rallies and stories following USI's attempt in court to block new patent validity reviews, as well new developments relating to The U.S. Patent and Trademark Office seeking comment on possible regulations for granting or denying patent tribunal validity trials, and more.
Stay tuned…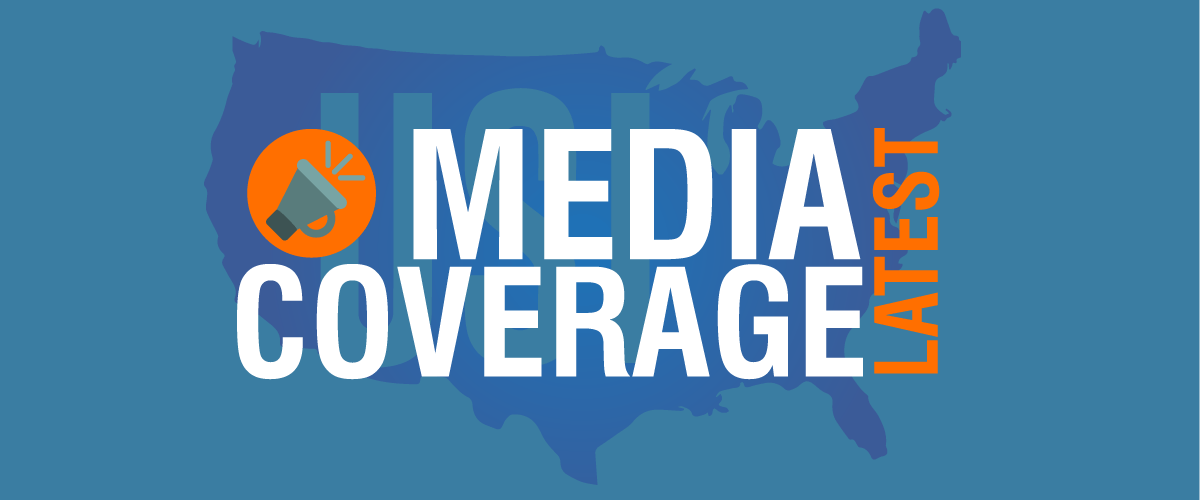 US Inventor Tells 5th Circ. It Can Sue Over PTAB Fintiv Policy (Law360.com – November 29, 2021 – must be a subscriber)
US Inventor has told the Fifth Circuit that U.S. District Judge Rodney Gilstrap wrongly concluded the group lacked standing to challenge Patent Trial and Appeal Board precedent allowing the board to deny patent reviews when there is co-pending district court litigation.
"The [U.S. Patent and Trademark Office] denied Appellants any voice in determining the procedures that will make or break their livelihood, and further denied Appellants any mechanism for ensuring that the procedures will not be changed at a moment's notice. That this deprivation is unlawful cannot be denied," the brief said.
House Reintroduces Bill To Abolish PTAB, Overturn Alice (Law360.com – November 8, 2021 – must be a subscriber)
Massie's bill, which would do away with the PTAB altogether, is supported by several patent owner groups, including US Inventor.
Massie Introduces Patent Reform Legislation Restoring "First to Invent" Protection to Inventors (Massie.House.gov – November 5, 2021)
American Inventor Horror Story – 10 Years of the AIA and the PTAB (Aurora Patents podcast – October 27, 2021)
How does the USPTO Decide the Discretionary Aspect of Institution? (Patentlyo – October 11, 2021)
Possible Roadmap to Block a Cure for AIDS (WestView News – October 2, 2021)
SHOP SAFE Act advances: AAFA calls for swift passage as critics slam legislation (World Trademark Review – Sept 30, 2021 – must be subscriber)
Bills To Cut Drug Prices, Fight Counterfeits Sent To Full House (Law360.com – Sept 29, 2021 – must be subscriber)
Inventor Announces He's Going To War Against Law Signed By Barack Obama (Freedom Beacon – Sept 22, 2021)
Entrepreneur Announces Tour To Push Back On Obama-Era Patent Law That Empowers Big Tech, Hurts Small Inventors (Stillness in the Storm – Sept 22, 2021)
10-Year AIA Anniversary Draws Inventor Protests Over PTAB (Law360.com – Sept 16, 2021 – must be subscriber)
AIA at 10: Patent Board Proves Durable, Strategies Have to Shift (Bloomberg Law – Sept 14, 2021)
A Decade of Stolen Dreams (Tangible IP – Sept 10, 2021)
US Inventor Rallies on 9/16/21 A Decade of Stolen Dreams (Citizens' Alliance for Property Rights – August 31, 2021)
Josh Malone – The America Invents Act: A Decade of Stolen Dreams (People of Play – August 30, 2021)
Inventors Continue Fight to Restore Patent Rights (Saving US Manufacturing – August 24, 2021)
IP Forecast: Gilstrap To Hear Fight Over PTAB Reviews (Law360 – June 25, 2021)
Supreme Court Once Again Spares the PTO's 'Death Squad' for Patents (National Law Journal – June 21, 2021)
Leahy-Tillis Amendments to Endless Frontier Act Opposed by Inventor Advocacy Group (IP Watchdog – May 26, 2021)
Inventor Group Defends Albright After Fed. Circ. Rebuke (Law360 – May 17, 2021)
Is That Your Final Answer? Arthrex Appointments Clause Case Arrives at Supreme Court (Law.com – February 26, 2021)
Inventors Want New PTAB Challenges Halted In Fintiv Fight (Law360 – February 22, 2021)
Patent Office Hit With Fresh Lawsuit Over Its Review Decisions (Bloomberg Law – February 10, 2021)
Small Biz Must Butt Out of Apple Challenge to PTO Rule – Judge (Reuters – February 9, 2021)
Startups and Advocates Keep a Hopeful Eye on Biden's Pick to Run the US Patent Office (dot.LA – February 8, 2021)
Inventor Group Can't Wade Into Tech's Patent Rule Challenge (Bloomberg Law – February 8, 2021)
Judge Says Inventors Would 'Radically Alter' Tech's PTAB Suit (Law360 – February 6, 2021)
Tech Giants Try to Keep Inventors Away From Their PTO Challenge (Law.com – January 14, 2021)
In Support of Arthrex – Amicus Briefs Urge Court To Leave Remedy To Congress (National Law Review – January 7, 2021)
Inventors Have Their Say on PTAB at SCOTUS in Arthrex Amicus Briefs (IP Watchdog – January 6, 2021)
Inventors Urge Justices To Restore Patent Balance In Arthrex  (LAW360 – January 4, 2021)
The Comments Are In: More Have Their Say on USPTO Discretion to Institute AIA Trials (IP Watchdog – December 8, 2020)
USPTO Fights Inventors' Bid To Enter PTAB Denials Challenge (Law360 -November 17, 2020)
Inventors Sound Off in Reply to Big Tech NHK-Fintiv Suit (IP Watchdog – October 29, 2020)
Inventor Group Calls PTAB Reviews An 'Ongoing Catastrophe' (Law360 – October 27, 2020)
USPTO, Tech Titans Urge Judge Not To Halt All IPRs (Law360 – October 20, 2020)
Apple, Google Fight Attempt to Block Patent Validity Trials (Bloomberg Law – Oct. 20, 2020)
Patent Office Considers New Rules for Denying Patent Reviews( Bloomberg Law – Oct. 19, 2020)
PTO to Create Formal Rules for Starting Patent Validity Trials (Law.com – October 19, 2020)
Inventors Say They're Not Trying To 'Hijack' PTAB Denials Suit (Law360 – October 13, 2020)
Patent Law Is Just The Beginning For High Court In Arthrex (Law360 – October 13, 2020)
U.S. Supreme Court to hear challenge to influential patent court (Yahoo News –
US Inventor, Inc. Moves to Prevent Any New AIA Reviews Until NHK-Fintiv is Corrected (JDSUPRA –
Court Should Block New Patent Board Reviews, Inventor Group Says (Bloomberg Law – September 28, 2020)
Apple, Google team up to sue patent office over 'invalid' policy change (Reuters – August 31, 2020)
Inventors Want In On Tech Cos.' Challenge Over PTAB Denials (Law360 – September 15, 2020)
Skilled in the Art: Music Copyrights Get an Experimental Use Exception + Continental FRAND Case Hits End of the Road + Mixed Reviews for Connolly Eligibility Decisions at CAFC (Law.com – September 15, 2020)
Tech Companies' Lawsuit Against USPTO – and Small Business Inventors' Motion to Intervene – Highlight Need to Address NHK-Fintiv Factors Via Rulemaking (IP Watchdog – September 16, 2020)